Public Project Idea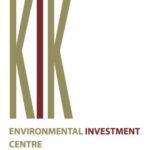 Green Deal for local municipalities
active 1 month, 4 weeks ago
The Estonian Environmental Investment Centre (EIC) has for the last 20 years served as one of the main financiers of environmental projects in Estonia. With the support from various sources of financing (EU structural funds, state budget, EEA Norway grants), EIC has helped to implement activities in cooperation with different ministries within different fields: water and waste management, nature protection, awareness rising, renewable energy and heating infrastructure, sustainable forestry, fishery and game. EIC aims to provide innovative, smart and impactful solutions in the Estonian environmental landscape. This includes being proactive in the development of support measures, finding additional cooperation and funding opportunities as well as providing competent services in the fields of environment and climate. Our services are targeted towards all client groups from companies and private persons to municipalities and government institutions.
Over half of our clients are local municipalities or companies owned by municipalities, to whom we have several support measures in place, such as the support for water- and wastewater treatment, heat management, waste management and recycling practices. In the upcoming structural funds financing period until 2027, the EIC will distribute over 550 mln EUR for which also local municipalities can apply for.
Green Deal brings challenges and opportunities, but also a lot of confusion to municipalities table. Local municipalities play a mediating role between the central government and the local life, as they also affect the well-being of the society and state of the local environment. They are at the same time regulators, offer guidance and manage their own green practices from new perspectives and lenses. There are 79 local municipalities incl 15 cities in Estonia, some of which have taken a step towards the green and digital revolution, but most have yet to design their own roadmap. It is therefore necessary to support them in this way and to empower them to benefit from consultation, best practices and examples that have worked well in other countries.
We see a need for better assessing the environmental footprint of local municipalities and the services provided by them. Based on that, specific recommendations can be given, and further steps taken to reduce their negative impact on the environment and contributing more broadly into the green transition.
We are looking for partners where we can contribute as associated partner in order to promote or develop a toolkit for municipalities, we could participate in pilots, or like-minded or test groups.