Private Project Idea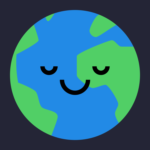 The Baltic Circle
active 10 months ago
Deposit return systems/schemes (DRS) are one of the most effective measures against packaging waste typically made of plastics, glass, metal etc. For example, in Denmark many beverage products can be returned as part of a nationally mandated DRS, which has a return rate of more than 90%, preventing 178,000 tonnes of CO₂ emissions from 64,000 tonnes of bottles and cans (1.7 billion) returned in 2020 alone. Yet the total amount of municipal waste in Denmark is 4,927,000 tonnes for the same period, the highest per capita within the EU (Eurostat, 2020).
The EU average packaging recycling rate was 64.8% in 2019 (down from 66.6% in 2018), ranging from 55.5% in Poland to 71.2% in Denmark within the Baltic Sea Region (Eurostat, 2019). However, it's not clear if these numbers include downcycling. It's much less on a global scale with an estimated 9% of plastic being recycled without downcycling the materials (WWF, 2020).
We believe this indicates there's a strong opportunity to close the loop on more packaging and materials in more countries. Circulating materials also have environmental benefits, such as less pollution and less biodiversity loss.
We're developing a new mobile-based, fully digital DRS, which we plan on piloting from autumn and onwards. It's an extension of Waste0 and Wasteless, our mobile-based, AI-assisted sorting solution for citizens, that we're currently piloting with BOFA (Regional Municipality of Bornholm, Denmark) as part of a Zero Waste Bornholm collaboration, and others.
The goal is to create, support and scale both new and proven recycling and reuse closed loops of packaging, products and materials through our DRS, that does not downcycle and prevents contamination. Besides the mobile part of the solution, it will start out somewhat low-tech (e.g. simple drop offs with self-service), but will move towards high tech (e.g. reverse vending machines) over time.
We're working on establishing a consortium with participants from various parts of the value chain in the following countries: Denmark, Estonia, Finland, Germany, Latvia, Lithuania, Poland, Sweden and Norway.
We will continue to work with BOFA in Denmark during this project, as they have a vision of becoming waste free by 2032, we aim to have an environmental NGO as a participant, and we will hopefully have an producer operating in all countries listed above participating as well, but we can't disclose who that is yet.
Please get in touch with us if this is relevant to your organization or know someone who could be interested.
🌱♻️
This is a private project idea. To join you must be a registered site member and request project idea membership.