Public Project Idea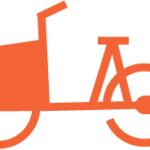 SPILT – Social Paid bIcycLe Trips
active 9 months, 3 weeks ago
Development of this idea is currently paused. If you find this idea interesting you are still welcome to contact me anna.mansson@energikontorsyd.se
Today, large numbers of socially paid trips organize with taxis in Sweden. In a Swedish city (100 000 inhabitants), arranges over 4 000 care and medical travel trips under 5 kilometers per month, trips that have a negative effect on the climate. Within this project, a new mobility solution will be developed with changed travel behavior by replacing socially paid trips with cars to a bicycle taxi.
The new unique solution will not only reduce trips with cars and emissions in urban community but will also provide an increased service to the traveler and contribute to health effects for both the drivers and the travelers. The change will also give the traveler an opportunity to create a change behavior and an opportunity to choose the mode of transport, which is not normally possible.
Energy Agency for Southeast of Sweden is looking for partners to build a consortium and develop a project apply for a full scale Baltic Sea project to test the new solution with a pilot in each country. And in the long turn will lead to reduce the number of cars and increased service for the traveler that also gives them an opportunity to choose a more climate-smart alternative.