Public Project Idea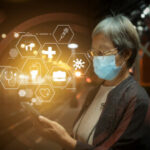 Service Orchestrator for Older Adults
active 10 months ago
PROJECT BACKGROUND
The network of preventive actors (public, NGOs, SMEs) is poorly orchestrated by the public service
system ( e.g. municipalities and welfare districts etc.), and thus, partly an overlapping and unused resource.
The project aims to eliminate these fundamental challenges and obstacles related to the system-based
administrative barriers in public health care, especially in terms of preventive health care.
The public preventive service system is fragmented. Multiple units are providing preventive support, e.g.
customer guidance units are responsible for providing service guidance, age & adult clinics, and primary health
care units for health counseling & guidance, and municipal units for well-being counseling, etc.
Social welfare & health care units lack human-centric data-driven practices and digital solutions for targeting
timely measures so that the need for long-lasting expensive continuous care can be reduced, shifted, and
the number of quality-oriented life years increased.
The public service system is reactive, system driven, and cost-ineffective. Risk groups remain unidentified
and preventive measures are not targeted at older adults who would potentially benefit most from preventive
measures.
PROJECT OBJECTIVES
Objective 1. Describe and define the service orchestrator core process and validate the service orchestrator model by analyzing the solution and its benefits to current social welfare & health care practices and solutions. The development needs of each consortium member are identified and through this preconditions for coordinated sharing of best practices, joint development and value proposition of the cost-effective
service orchestrator concept.
Objective 2. Identify and define the tools and solutions of the service orchestrator core process including data sources, data-driven practices, first-stage digital solutions, cost-effectiveness indicators and measures, marketing, etc. The aim is to guide older adults to promote and maintain their health, well-being, and functional capacity. Based on personalized data, the service orchestrator also provides targeted digital individual and group coaching and service guidance.
Objective 3. Plan the transfer, dissemination, and implementation of the service orchestrator core process.
The orchestrator collects, combines, refines, presents, and shares well-being and health data and data, basis arranges appointments and personalized guidance in digital channels. Through the data collected the orchestrator directs the low-threshold digital counseling channel to digital and face-to-face services that support the coordination of preventive networks, such as welfare districts, municipalities, NGOs, and
SMEs.
Members