Public Project Idea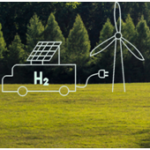 mobile demonstration OZE system,
active 9 months, 3 weeks ago
To promote the transition to green energy, it is planned to build a mobile, demonstration system for supplying heat and electricity from renewable energy sources (green energy). This system in the form of a bus will be powered by green energy and can demonstrate the operation of individual elements. The demonstration vehicle will be able to move to promote green energy in schools, universities, institutions or enterprises, and at various events. In addition to the construction of a mobile demonstration system, a series of lectures (mobile workshop) is planned to explain where green energy comes from and how it can be used. The project is addressed to young people, but also adults from the southern Baltic area, to broaden their knowledge in the field of green energy and explain all taboos related to it. The project aims to disseminate green energy, clarify any doubts related to it, and show the possibilities of its use.