Public Project Idea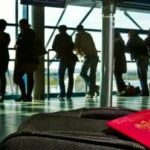 Marketing automation platform – a tool to facilitate quick adaptation of businesses to changes in th
active 7 months, 1 week ago
The aim of the project is to support small and medium-sized enterprises operating in the tourism sector through the development of digital competencies and the provision of tools that will allow them to quickly adapt their services and marketing activities to ongoing changes and customer needs.
The decline of the tourism industry due to the Covid-19 pandemic, its impact on the economy: lower demand, lower consumption, lower economic turnover, but also social changes have highlighted the need to support the tourism industry to quickly adapt services to market requirements and customer expectations. This support should be based on digital solutions, as digital communication is slowly becoming not only the leading, but the only way of contact with potential service recipients. While entrepreneurs understand that the Internet is one of the best and most important sources of sales and channels of mass communication with the target group, they show insufficient knowledge in terms of systematic and process implementation of changes, which should be preceded by market research.
Therefore, the project plans to develop and implement a marketing automation platform that automates most of the work related to updating and even building a website. What is important – it does not require a large commitment on the part of the entrepreneur. It is assumed that the platform will, depending on the type of business, its location and budget, carry out advertising activities on its own, optimizing them for the customer's goals and their capabilities, and allowing for easy communication between the customer and the representative of the facility.