Public Project Idea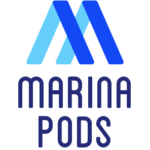 Marina Pods
active 3 months ago
The Marina Pod™ concept is designed to revolutionize the global marina industry.
Our goal is simple: to introduce clean and sustainable solutions to an ever-growing demand for water based recreational and marine activities.
Our mission: "to work with the world's leading companies in order to develop and deploy, clusters of small scale, bespoke, pontoon based 'Marina Pods' that provide on-water, essential services, powered by clean energy resources."
Marina Pods™ will provide alternatives to traditional marinas, providing more access to pristine land and seascapes with essential services, providing an even greater stress free boating experience. Marina Pods™ offer an entirely new Marine tourism experience.
In addition to the benefits to end users, the Marina Pod™ concept has the potential to become the market leader in providing essential services and resources for the marine industry as well as a solution for a sustainable energy future for the seafaring waterways of the world and an alternative source for energy creation and stationary storage.
The Marina Pod™ concept will accelerate the global shift toward environmentally responsible infrastructure solutions for the marine industry.
Recreational boaters and marine enthusiasts have a key personal role to play in minimising the environmental impact of their activities. It is the nautical industry's responsibility to provide recreational boaters and marine enthusiasts with environmental-friendly and clean technologies.
Environmentally friendly, clean energy alternatives to traditional marinas are necessary to increase the number of berths and moorings available without threatening the coastal and marine environment.
The Clean, Blue, Solution:
100% Off-grid, Clean, Self-Sufficient, Renewable Energy, "Marina Pods™."