Public Project Idea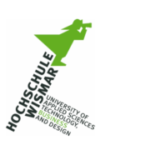 MABA on Re3Start transforms to Circular Metaverse – CIRCLEVERSE
active 9 months, 2 weeks ago
Update Feb 2023: The idea of Cross-Sectoral Living Lab will transform into immersive platform ecosystem – metaverse for circular transition – Circleverse for the BSR.
MABA on Re3Start seeks to enable and expand sustainable innovation and resilience capacity of participating Baltic Sea Region (BSR) Cities and Communities by institutionalising Cultural and Creative Industries (CCIs) as sustainable innovation brokers within a macro-regional human-centric approach of Urban and Rural Living (URLL) as a renewed collaboration model, in which Quadruple helix stakeholders (SMEs, academics, policy makers and society in large) engage in a structured systemic, holistic and people-centred problem solving / idea generation) process, which leads to improvement and / or delivery of sustainable, resilient, adaptive and disruptive innovation solutions that fit into the regional place-based entrepreneurial and social ecosystems (markets).
The project is supported by the Federal State Government of Mecklenburg-Vorpommern, who will act as Associated Partner in the project.
Our project is still searching for strong partners from policy and business side, mainly from Denmark, Finland, Latvia, Norway and Sweden.