Public Project Idea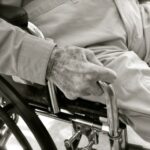 Looking for municipality from Norway for Interreg project partnership
active 11 months, 4 weeks ago
Municipality of Vesthimmerland have received funding for a pilot project under bridge buildings call Interreg ØKS autumn last year for a project – InnoPanTec https://udvikling.vesthimmerland.dk/projekter/innopantec
The project is focusing on the senior care sector and hereby as a result of covid-19, approaches, digital solutions, and technologies to ensure higher hygiene in the senior care houses. Project have also approach towards capacity building and education for nurses and ergo therapeutics.
Accordingly, we are looking for a Norwegian municipality, department in charge of the senior care sector to be able to involve in the project senior nursing homes to test technologies, and exchange knowledge on higher hygiene solutions and approaches.
With the ongoing pandemic, the senior care centers are particularly vulnerable, as residents and staff are exposed to an increased risk of infection on a daily basis. To prevent outbreaks of Covid-19 and the spread of other bacteria and viruses, the project focuses on daily hygiene and behavior.
The whole concept of creating an innovation environment is focused on research in the Covid-19 area, as well as helping local care centers and assisting companies in developing new products for the benefit of their competitiveness.
With the project collaboration, it is possible to benefit from each other's experiences in dealing with the spread of infection and find common solutions accordingly. With the EU project, the ambition is that the solutions will not only benefit local institutions, but also inspire other countries around Europe.
Duration of Project:
36 months
Partners Involved
Vesthimmerland Municipality
University College of Northern Denmark
Mölndal Municipality
Deadline for Expression of Interest – 30.06.2022.
Partners Sought
Type of Partners Sought
Norwegian municipality department in charge of the senior care sector to be able to involve in the project public senior nursing homes to test technologies and exchange knowledge on higher hygiene solutions and approaches.
Origin of the Partner
Norway
Organisation Type
Public Authority
Contact Information
Name
Aija Konisevska Azadi
Email Address
aka@ndeu.dk
Organisation Name
North Denmark EU Office