Public Project Idea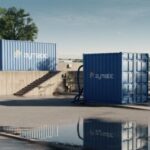 Impact based Micro-Pollutant removal with a Natural and Energy neutral Technology (IMP-NET)
active 3 months ago
Pharem is currently working on putting together a project consortium for the funding call from Interreg Batlic Sea Region. The focus is on the funding for a project within the target scope "Put into practice innovative, water-smart and climate-neutral solutions through transnational cooperation for the benefit of the citizens across the Baltic Sea region".
The goal of the project is to demonstrate the environmental and economic impact in the Baltic Sea region of a natural enzyme-based technology for removing micro-pollutants in urban wastewater treatment. This will be done by implementing Pharems Zymatic water treatment on several sites, measuring and monitoring the impact in nearby water bodies, and active dissemination for raising awareness of micropollutants and ways to solve it around the Baltic Sea.
Pharem is interested in getting in contact with:
• Wastewater treatment plants that would like to test and implement the Zymatic technology,
• Research institutes interested in measuring and monitoring the ecological impact, and
• NGOs to be part of the dissemination and evaluation of the project.