Public Project Idea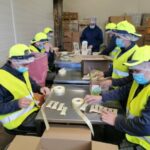 Fostering employment oportunities for people with mental disabilities in rural areas
active 1 month, 3 weeks ago
We would like to join a project which designed to economical and psychological resilience of communities in Baltic Sea Region.
We are a social enterprise that aims to foster employment opportunities for people with mental disabilities. Moreover, our goal is to encourage them and promote the participation in an active labour market. Various creative activities and crafts also help people with mental disabilities to develop work and social skills.
Our organisation is open to cooperation with socially responsible enterprises, governmental authorities, NGO's and any other organisations that have vision and passion towards building socially responsible and resilient communities.