Public Project Idea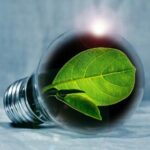 Empowering local administrations to develop a smart multi-sectoral approach on energy transition
active 1 day, 13 hours ago
Dear potential project partners,
we are a Berlin-based SME with many years of experience and routine in consulting and handling European projects as well as conducting blended learning trainings on EU fundraising and project management.
Since the beginning of the INTERREG programs in the early 1990s, we have been assembling international consortia and leading them to success as lead or as partner. Over the past 30 years, we have been involved in more than 200 projects with total funding of over 102 million euros, financed by more than 45 different funding instruments.
Field of intervention
We would like to apply for a core project in the priority line CLIMATE-NEUTRAL SOCIETIES (Circular economy, Energy transition).
Our idea
is to focus on the urgent necessity for clean energy transition due to the first pandemic, then the Russian war in Ukraine and following the high energy prices in the whole European Union.
Our goal
is to technically support regional and local authorities in the countries of the Baltic Sea Region in designing, implementing and monitoring plans and strategies for the energy transition. This should be done through:
• Capacity building activities regarding technical, legal and social skills of involved personnel.
• Promoting participatory governance structures by bringing administration together with relevant stakeholders, including citizens
• Piloting innovative planning formats in the individual countries and adapting them to local requirements
We propose a 3-step project approach
1. Identification of existing plans, strategies, and resources in local public authorities
2. Identification of needs in these authorities and design training for technicians and political decision makers, according to the selected area of work
3. Piloting of training activities using digital based solutions in local public administrations
Project partners sought
We are looking for
• administrations, that are interested in development of a smart multi-sectoral approach on energy transitions
• universities, specialising in the development of new solutions for the energy transition, especially at the policy level
• service providers in the field of energy supply who want to use their experience to develop new strategies.
There are two work packages that we would like to lead based on our expertise: project management as well as specific interactive training activities for the public bodies.
If you are interested in our project idea or have a similar idea, we look forward to a joint cooperation.