Private Project Idea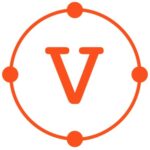 Circular Economy Makerspaces
active 3 months, 3 weeks ago
Foundation "Ventspils High Technology Park" (VHTP) is looking for partners in the Baltic Sea Region to form a consortium with regional Makerspaces and makers to cooperate in the field of eco-design, material reuse, as well as to further develop digital platforms that promote cooperation in the field of circular economy. Over the last decade, we witnessed an unprecedented booming of maker communities in Europe. FabLabs, Hackerspaces and Makerspaces can be seen as the physical representations of the maker movement. These unique spaces seek to provide communities, businesses and entrepreneurs the infrastructures and manufacturing equipment indispensable to turn their ideas and concepts into reality.
Whether it is an experienced Makerspace or under the development, Makerspaces have great untapped potential in the circular economy in the BSR region.
Today there are very few Makerspaces working in the field of environment, eco-design or material reuse. According to the Overview of the Maker Movement as of 2017 only 18 of 826 makerspaces in the EU operated in the Environmental field. That is only 2%.
One of the goals of the project would be to increase the number of makerspaces operating in this field.
The rise of the maker culture is closely associated with the rise of hackerspaces, fablabs and other "makerspaces" around the world, including over 40 in the Baltic Sea Region.
The circular economy is one of the main building blocks of the European Green Deal – Europe's new agenda for sustainable growth. The EU's transition to a circular economy will reduce pressure on natural resources and will create sustainable growth and jobs.
Makerspaces could help by promoting eco-design and focusing on product remanufacturing and reuse in the sectors that use most resources and where the potential for circularity is high such as: electronics and ICT, batteries and vehicles, packaging, plastics, textiles, construction and buildings, food, water and nutrients.
Thus, the overall objective is to ensure less waste and make circularity work for people, regions and cities.
The project concept includes 3 main work packages:
1) Integrate circular economy policies in the Makerspaces around the BSR. This includes both the strengthening of existing makerspaces and the creation of new circular economy related makerspaces in the regions where coverage is currently insufficient.
2) Help makers and start-ups to adopt circular approaches. Provide support services that help businesses adopt more eco-design and circular approaches.
3) Makers' marketplace. Apply digital technologies and develop BSR platform to help makers and makerspaces to transit from linear to circular business models, e.g. to match suppliers and makers, track the journey of components and materials, help virtualise products.
Foundation "Ventspils High Technology Park" (VHTP) is located in Ventspils (Latvia). VHTP has experience with BSR projects, offering it partners collaborative research, knowledge and networks, co-creation infrastructure, as well as access to a wide network of organisations including regional governmental institutions, research institutes, associations, businesses and start-ups.
This is a private project idea. To join you must be a registered site member and request project idea membership.