Public Project Idea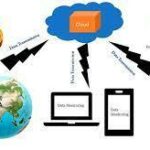 Implementation of MEMS pollution sensors to enable epidemiological studies: IMEMES
active 1 week, 6 days ago
The aim is to determine, investigate and establish the measured values in which socio-economic impact of pollutions has in terms of real, specific, and accurate data.
Environment pollution is one of the foremost and crucial factors affecting global lifestyles and health of its citizens in the natural and built environment. This project will provide a low-cost long-term environmental pollution monitoring system for reporting noise pollution as a decibel (dB), dust particulate matter (PM). The project idea is not new but the aim is to widen the perspective to other environmental factors. Currently we are aiming at investigating harbours and docks, so water quality and underwater noise could be factors to include.
There are no documents uploaded for this group.