Public Project Idea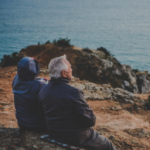 Health4Elderly – The Need-Driven First-Stage Digital Health and Well-Being Guidance Solution
active 4 hours, 14 minutes ago
PARTNERS WANTED: MUNICIPALITIES SPECIFICALLY FROM GERMANY, LITHUANIA, DENMARK
The project aims to develop 1) a data-driven preventive customer guidance operating model for the social welfare and health care professionals 2) the need-driven first-stage digital health and well-being guidance solution for the elderly outside the regular service.
The innovative operating model for social welfare and health care professionals: Health care and/or social welfare professionals in the public sector (e.g. in age clinics, health centers, customer guidance units) have access to the solution based on modern research, supporting the screening of risk groups related to e.g. early memory disorders, nutrition, interpersonal relations, etc.),  and through this targeting first-stage lifestyle guidance to those who potentially benefit from preventive interventions.
The first-stage guidance solution for the elderly: based on data provided by the elderly e.g. validated health and well-being self-assessment and health technology (IoT). Based on the data the solution will provide personalized online recommendations and timely coaching in everyday environments. The solution provides citizens targeted information on the factors affecting their health and well-being emphasizing the significance of an individual´s own choices in health promotion. It also generates personalized guidelines based on up-to-date and reliable online research data for goal-oriented guidance creating the conditions for more humanly and economically sustainable healthcare.
For more information: request a 30 min Teams meeting or a pitch presentation: niko.lankinen@lab.fi, http://www.linkedin.com/in/nikolankinen