Public Project Idea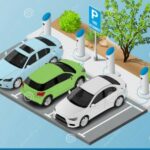 Green park: to create a green car park for municipal institutions
active 11 months ago
The municipalities of Šilutė district use only cars powered by oil products. 40 cars travel a total of 400,000 km a year and become a polluting area, leaving traces of CO2. Because green energy production in the Silutes district is 90.5 percent. as a municipality I could only use green energy cars and thus become a very clean municipality, without CO2 trace. This would save the environment, make the air heavier and less harmful to society.
We are looking for a partner in Poland, Latvia, Estonia, Denmark, German and Sweden. Which car parks are fuel-powered and they want to give up all such cars and become green municipalities. The creation of a public sector green park would significantly reduce pollution in the area.
Contact:
Karolina Bernotiene
karolina.bernotiene@silute.lt
There are no documents uploaded for this group.