Public Project Idea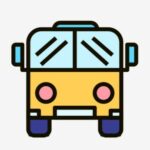 Digitalized public transport management & control center
active 2 months ago
The main aim of the project is to address mobility issues and enhance urban public transport usage. We see necessity to make the usage of public transport more preferable and convenient. By doing so the following issues would be addressed: decrease the level of private car usage, create sustainable public transport mobility, reach the carbon neutrality and emissions mitigation goals, decrease traffic congestion and city noise level, excessive need for parking spaces, increase pedestrian safety and overall attractiveness.
Liepaja City Municipality wants to create novel plans to develop digitalized public transport management & control center and new digital & online solutions. Thus, enhancing the existing public transport system for target groups (enterprises, citizens, local public authority, services) and its planning. Named solutions will help increase efficiency and save resources, create new mobility behaviour, enhance digitalization.
Urban public transport is the central actor for the environmentally friendly, economically and socially sustainable transport system, but to achieve this it is important to create smart planning and increase the efficiency of public transport by improving public transport quality and customer service, exploring new services, develop strategy and set up a transport management and control center for smart, efficient and sustainable public transport in the city of Liepaja. Smart transport movement planning will also help to address climate change issues.
Applying new digital solutions to improve and optimize the online availability of electronic public transport processes and data and to change people's mobility habits, namely, to promote the movement of people by public transport rather than private transport.
Partners with similar needs or matching expertise are welcomed and can contact Kristine Cabikina via e-mail kristine.cabikina@liepaja.lv. Transnational cooperation and sharing of experience will bring added value to the project. Not only partners can learn from each other experience, but test, create and implement new joint solutions to tackle specific municipal challenges.