Public Project Idea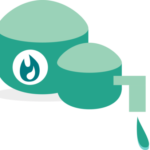 Biogas (LBG) goes to sea
active 3 days ago
Biogas is well known for its great environmental value as a renewable fuel, and up to now it has been a part of public transports in many countries, but that is a reality that is changing. We have all seen an increasing interest for liquefied biogas (LBG) for heavy transport and maritime use, not only from producers, but above all from the EU when solutions for road transports are to be mainly solved by electrification and hydrogen.
The maritime market is although not very prepared, or coordinated, for an increasing use of LBG for LNG ships. A project is needed in order to improve the conditions and prepare a better market for the use of biogas for maritime transports.
If you are interested in developing a project and to identify upcoming suitable calls on European or Baltic Sea level, please contact the coordinator for our regional Biogas network, Tommy Lindström. http://www.energikontorsydost.se/l/personal/18760
There are no documents uploaded for this group.